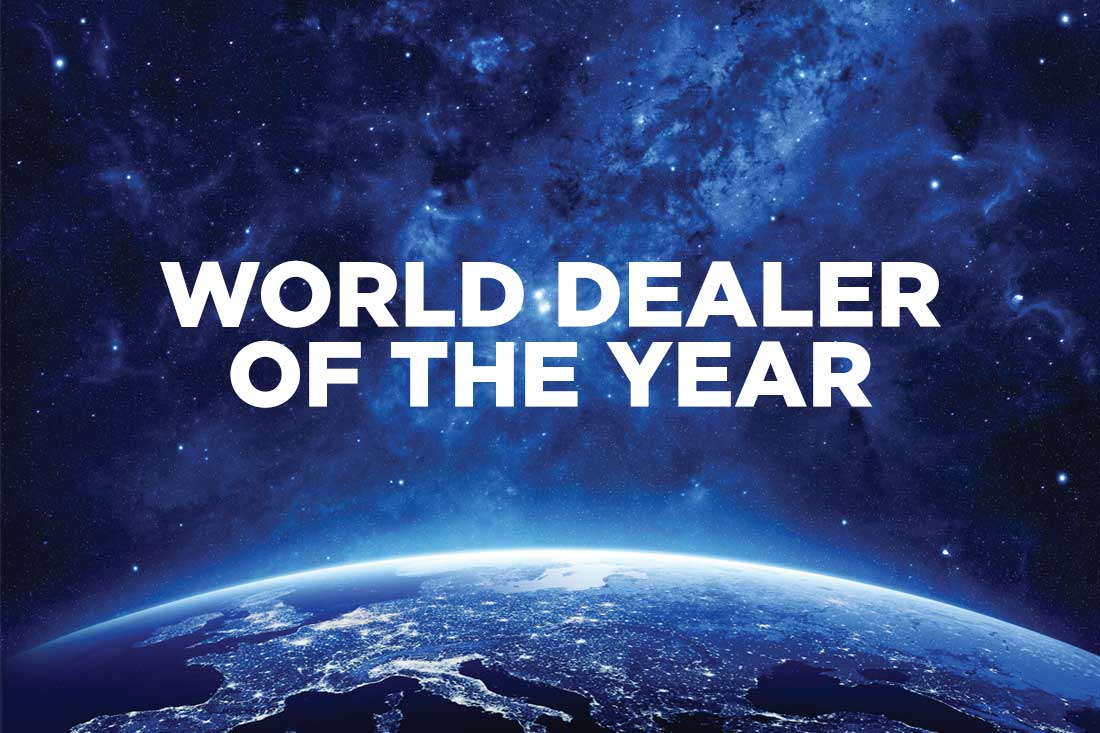 What could be better than winning a trophy for customer service while you're celebrating a 25th anniversary? Well, winning the World Dealer of the Year title 12 months later would probably do it.
And so it was that a somewhat stunned Bruce Murray was called to the stage in Dubai last month to accept the trophy during the annual global dealer meeting of Rammer, the Finnish hydraulic breaker manufacturer.
"It was a real surprise," he said. "I'd expected the award to go to a US dealer who had just been honoured for Lifetime Achievement and who had sold more breakers than the total for Northern Europe. It's fair to say I was a bit taken aback when my name was announced."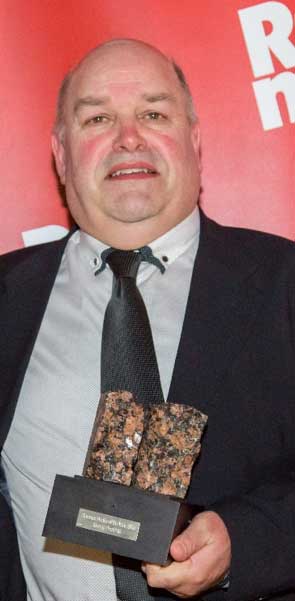 Murray and his company, Murray Plant, are no strangers to Rammer recognition having previously won five UK Dealer of the Year Awards and the Customer Service prize but this was the first World Dealer title and it arrived after something of a landmark year for the Renfrewshire business. As well as celebrating a quarter century as the Rammer dealer for Scotland, the company also extended its sales territory with the acquisition of fellow dealer GB Plant Sales, based in Scunthorpe, took in orders for more than 400 breakers, and boosted turnover to £3.5m.
Customers in Scotland currently account for around 75% of sales but that split is likely to change as business accelerates in England. "Down south the demolition guys in particular are taking a lot of breakers in the 3t-5t range," said Bruce. Among them is Erith Contractors, which has taken a total of 20 hammers over the last 12 months.
At the other end of the weight class, Murray is a preferred supplier to the GAP Group, an arrangement that is worth anything between 200-300 units a year being distributed to the rental company's nationwide depot network.
It wasn't always so. Murray Plant was originally founded in 1972 by Bruce's late father Bob as a general hire operation and the son had to bide his time before taking the business into the direction he wanted, which was towards attachments and crushing and screening equipment.
"My father was very much a plant man and it took a while to convince him about change. In fact we didn't have a crusher in the fleet until after he retired."
Gradually, Bruce continued to switch the focus of the business away from hire to sales and into more specialised markets. He recalls: "We bought our first Rammer back in 1985, [from Peter Yarwood Ltd which was the Scottish dealer at the time] and we took on the dealership in 1990."
The company also represents two other Finland-built products – Kenguru compaction plates and Allu processing buckets – but for now, the emphasis is firmly on the breakers.
"Rammer remains by far the biggest focus for us. We have looked at adding other products to the line-up but we are so busy with Rammer, that's where most of our energy goes."
SaveSave