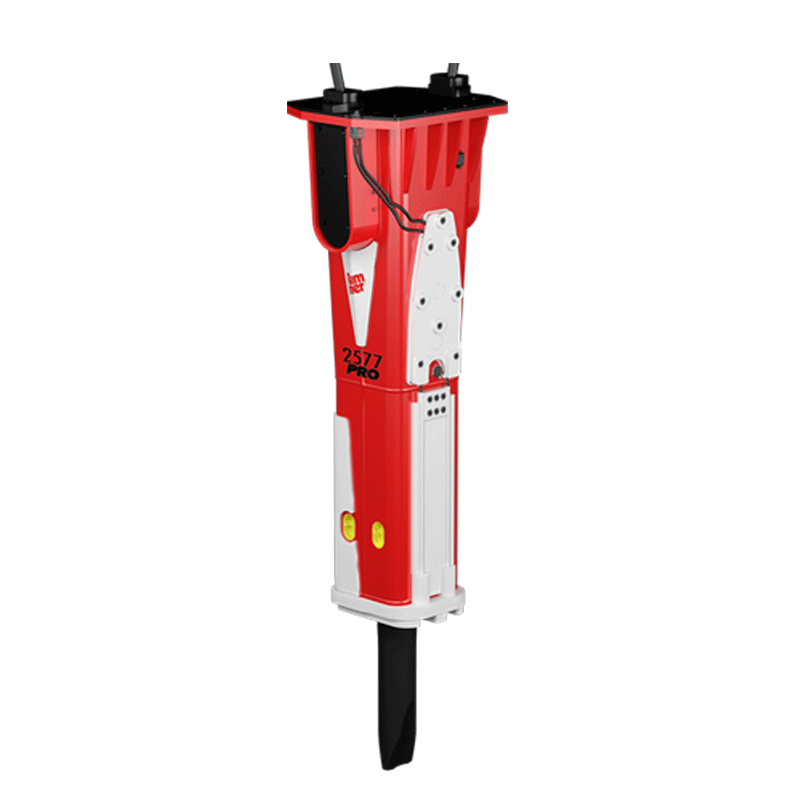 The 1,660 kg Rammer 2577 PRO is based on the field proven Rammer 2577 hammer and shares with it many key features that have established that unit as one of the most popular hammers in the world.
These standard Rammer 2577 features are backed by a range of enhancements that help the 2577 PRO withstand extreme working conditions. The unit benefits from a sealed housing structure that prevents the ingress of dust and dirt, thereby extending the working life of both the hammer and the tool. A top cover plate has sealed through apertures for stump hydraulic hoses and features sealed hose connections for grease, air and water. The hammer has a sturdy housing design and wear resistant wear plates that make it perfect for horizontal working duties in applications such as tunneling.
Features
RamValve
Ramlube I (Optional)
Twin-handed
Ramlube II (Optional)
Membrane type accumulator
FBE (Fixed blow energy)
PRO / Tunnel Housing
VIDAT tie rods
Idle blow protector (Optional)
Soft blow sensor (Optional)
Applications
Trenching
Primary Demolition
Low clearance hammer tunneling
Hammer tunneling
Secondary breaking
Specification
Download Brochure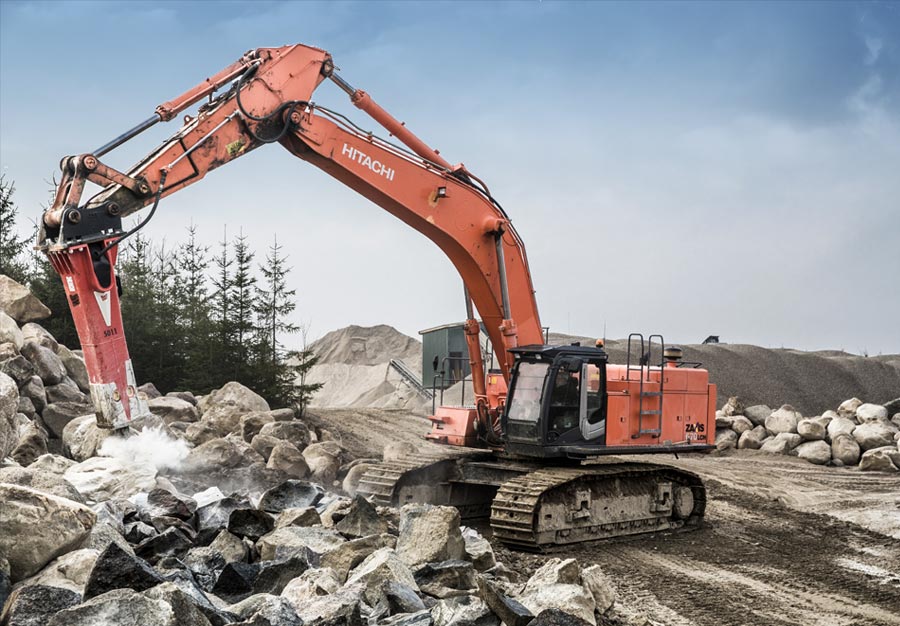 Our Products
We offer world leading products manufacturers including hydraulic sheers, demolition shears, static pulverisers, grapples and screening buckets.
View Products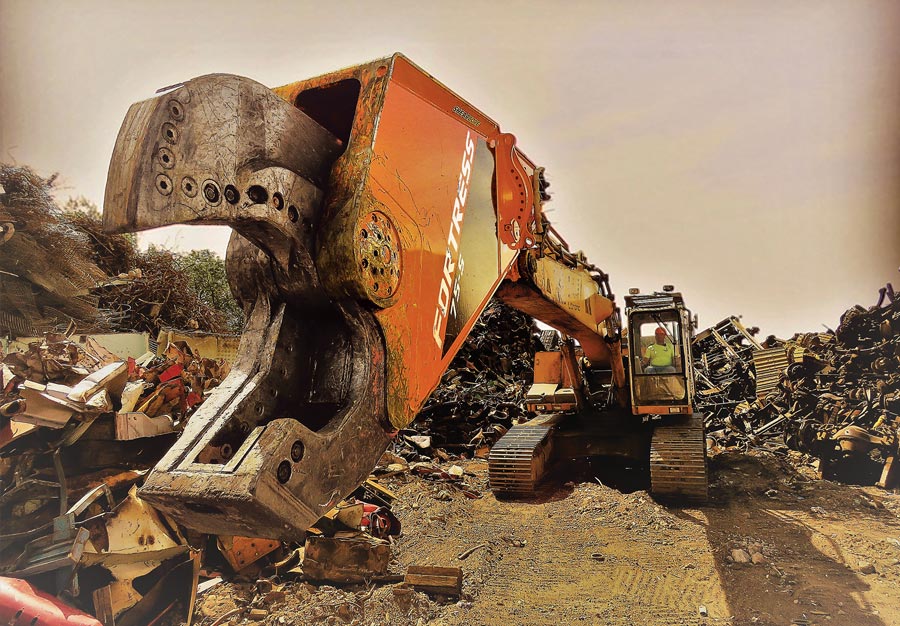 Service & Support
We have a network of engineers to support the equipment you purchase. This means we keep your machinery in action and your business processing.
Find out more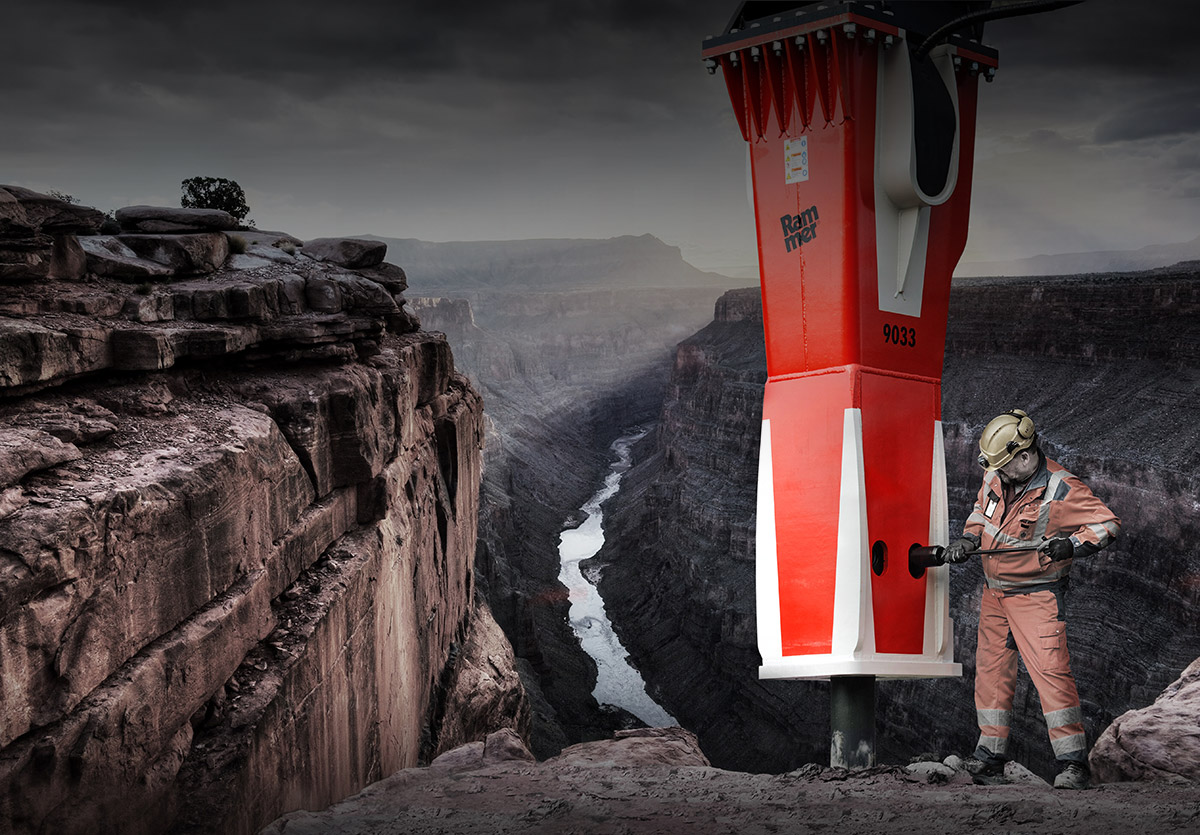 Contact Us
For more information on our products and how you can see our equipment in action, call on 01505 322 252 or email office@murrayplanthire.co.uk
Get in touch
Get in Touch
Send us a message and we'll get back to you as soon as possible.